Insights about the Polish Forestry
Area of Polish Forests
In Poland, Forests cover 9,46 milion of hectares. It's about a third of Polish land area, 30,9% or 29,6 depends how it's calculated and what exactly do we call by "forest". (European average forest cover is approx. 43%). There is a plan to increase forest cover to 33% in 2050. Per capita, each Pole of this ~40 millions country, "owns" 0.243 hectare of forest.
Forests management
National Forest Holding "State Forests"
The vast majority of forests in Poland are managed by one main governmental organization, the State Forests (PGL LP). Public forests managed by PGL LP manages 75% of forests in Poland (7,47 million hectares. Most of the rest 25% is owned by individuals, municipalities or other organisations like church. About 2% of forests are in the National Parks under the governance of each of them.
State forests are subordinate to the Ministry of Environment (or its equivalent, the names of the office change surprisingly often in Poland). The Polish State Forests are divided into 17 regional directorates, and about 430 forest districts (nadleśnictwo). PGL LP maintains approximately 25,500 employees.
Each forest district cosists of about 50-60 employees and is quite independent organisation with its own budget.each forest district manages the budget itself. the entirely dominant profit is the sale of wood. It takes place at the forestry level for small wood, mainly for fuel purposes, and at the forest district level through long-term contracts and auction system.
Structure of forests
The very main species in Poland is Scots Pine (Pinus sylvestris). Forests with pine as the main species constitute about 58% of the forest area in the country.
Deciduous forests, more resilient to climate change, constitute about 24% of forests and their share is growing systematically, although slowly.
About 24% of forests are between 40 and 60 years old
About 3% of forests are older than 120 years old
Timber harvesting in Poland
In 2021 in Poland 42,24 mln cubic meters of timber was harvested.
About 96% of round wood was harvested in forests managed by Polish State Forests.
Only about 3,2% was harvested in private forest in Poland.
Most forests, especially monocultural pine forests in poor soils, are cut down by clearcutting.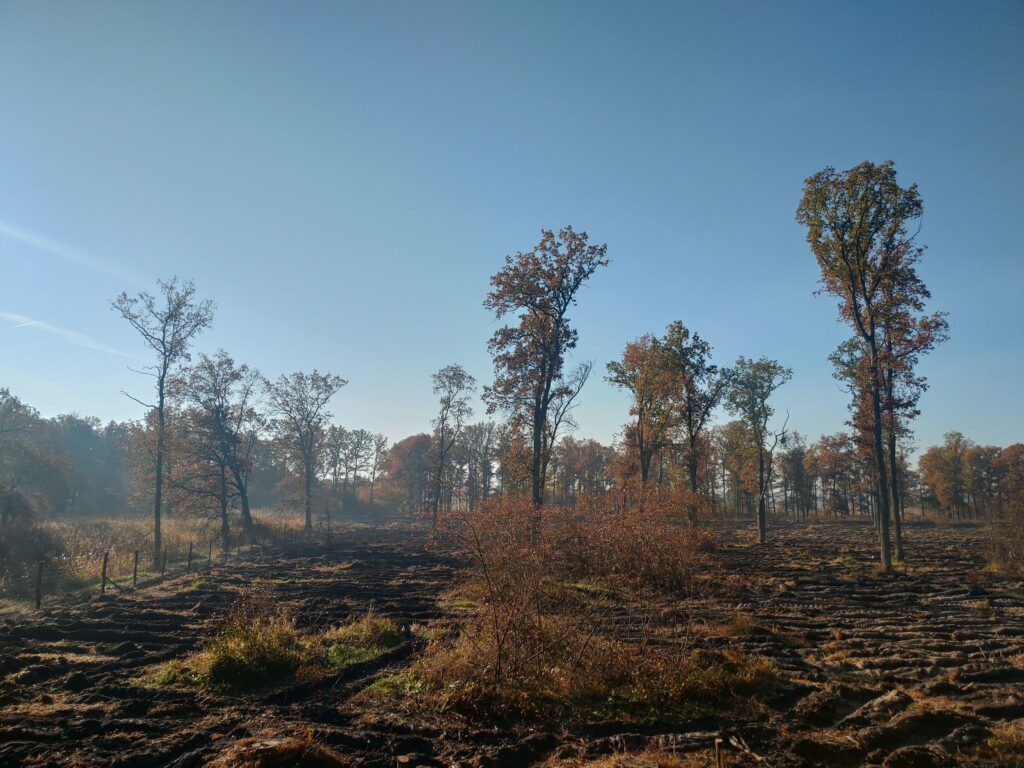 Climate changes affects Polish forests
Carbon sequestration by forests in Poland is estimated at around 30 million tonnes per year
According to scientists' predictions, pine in the coming decades will begin to lose its climatic optimum because of ongoing climate changes and, as a result, will start to disappear from Polish forests. These trees are becoming more and more susceptible to biotic and abiotic damaging factors. The similar situation occurs already in case of other coniferus species, especially common spruce in the lowlands (but not only) of Germany and Poland.
We are now dealing with the greatest hydrological drought as a result of climate change and wrong drainage investments carried out mostly at the end of the last century. Newest climate models predict a slight increase in precipitation in central Europe, however, they will follow a different pattern (long dry spells and torrential rains causing the waters to run off rapidly). This will likely increased water stress of trees in huge areas of forests in Poland. The need to rebuild forests towards deciduous species is urgent.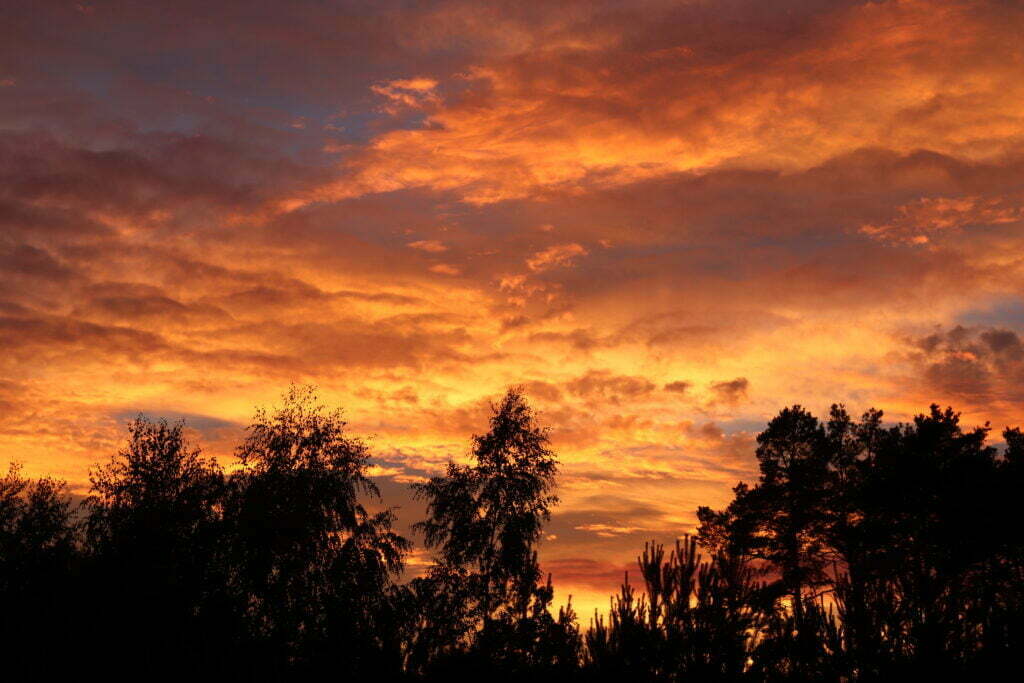 Sources: